There were several families called Jelley living in Cosgrove at the time of the Great War.
One branch of the family lived on Main Road Cosgrove. The father, Thomas, was a gas fitter's labourer, probably at Wolverton Works, and his wife was called Sarah.
The oldest son at home, Charles (Charley), was a regular soldier, a Private in the 1st Northamptonshire Regiment and was a Reserve, aged 29, at the outbreak of WW1. The next son, Arthur, at 23, was a brewer's drayman, possibly at the Cosgrove brewery.

| | |
| --- | --- |
| | |
| Henry, at 22, was a gas fitter, probably at the Works. | George was only 16 at the start of WW1. |
Walter was younger still, aged 12, and there were two sisters, Gertrude aged 15 and Lottie, aged 10. Another sister, Mabel, was 27 when the Great War began, married to William Luck and living in the Blacksmith's shop near the Barley Mow pub.
The newspaper reports show us that the older three boys were all serving from 1914 and that by the end of the war even George was enlisted.


Another Jelley, Ernest T, listed on the Roll of Honour, is probably this family's oldest boy who would have been 30 at the start of the war, and who was no longer living at home, having married his wife Edith in 1907. He also worked at the Carriage Works.
This may be his likeness from 1902.





Wolverton Express 4th December 1914
COSGROVE – WOUNDED
Private Charles Jelley, of the 1st Northants, son of Mr and Mrs Thomas Jelley, of Cosgrove, has been wounded in the leg, which wounds he received in action. He is now in hospital. He was on the Reserve, and when the war broke out was called up, He was then employed in the Gas Department, Wolverton. In some of his letters home to friends, he makes some interesting remarks.
In one he states that "there have been several fellows of our regiment killed who come from round about Cosgrove. We have had some close fighting, and have often used our bayonets, but it is a job to get near the Germans, as they do not like the bayonet. When they seem to mean business they run like rabbits. They try all sorts of fakes to try and surprise us. Sometimes they dress up as English and French soldiers, but it is generally a dear game for them as they do not catch us napping."
"You would be surprised to see how interested the fellows are out here as regards football, and when they get the papers you can hear them shout along the trenches and ask how so and so got on, and they don't seem to trouble much about shells and wounds."
In another letter written in the Royal Southern Hospital quite recently, Pte Jelley explains that he was wounded in the shin at Ypres, and cheerfully adds that he is going on well.
He also adds that "All the time I was out there I enjoyed the best of health considering the rough time we had, as we were in the think of the fighting, and at one place we were in the trenches for 33 days, and the first week we were in the battle of the Atane it rained day and night, but we had got our trenches so well made that it was like living in a house. It began to get cold the last week or two."
Mr Thomas Jelley has three sons serving in the Army. Two have enlisted in the New Army. He himself is an Army pensioner and went through many campaigns with the old 38th Regiment (2nd Northants). He took part in the Zulu War of 1879 and in the Boer War of 1881 and was present at the battles of Laing's Nek and Majuba Hill. In the Majuba affair he was wounded and taken prisoner.


Wolverton Express 16th September 1916
Private Thomas Jelley, Wilts Regiment, of Cosgrove, is in hospital suffering from wounds in the stomach received in the recent fighting at Salonica. He is a well known footballer and often played for the Cosgrove and Wolverton clubs. Four other brothers are serving. Charles Jelley has twice been wounded and is now at home.


Wolverton Express 2nd January 1917
GALLANT RESCUE
While skating was in progress on the Grand Junction Canal on Wednesday afternoon, two boys named Read, of the age of ten to twelve, returning from school at Stony Stratford to Cosgrove, got on to the ice for a slide and were immediately immersed in the water. Fortunately a soldier hailing from Cosgrove, named Jelley [we don't know which one!], was near at hand indulging in the winter pastime. He immediately divested himself of his tunic and laid on the ice to get the boys out of their perilous situation. Messrs A Byatt and C Ellery assisted, for by this time Jelley was also through the ice and up to his neck. The boys were handed out just in time, for they were nearly exhausted with the icy water. As both boys live in Cosgrove they were soon taken home, after endless thanks bestowed by the parents upon the rescuers of their children.








Although many men named Jelley were killed during World War 1, incredibly the Cosgrove family seemed all to have survived, although some were wounded.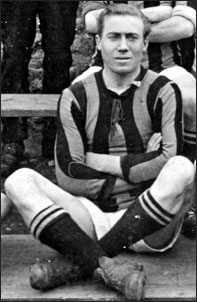 George Jelley lived to be 74, and was buried at Cosgrove Church on May 16th 1972.


There is no family by that name in Cosgrove today.